ALL SEATS RESERVED
AVOID THE LINES – GET YOUR TICKETS EARLY
Tickets Available At:
ND State Fair Office (normal hours)
Minot AFB @ Outdoor Rec & Jr Rockers
Sports World Stadium (31st Ave SW)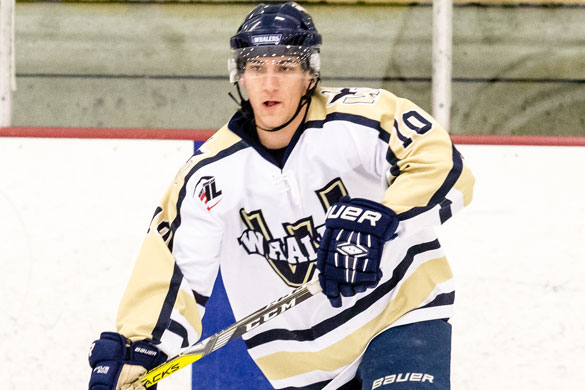 Special & exclusive Season Ticket Holders VIP Room.

Nightly VIP Room door prizes

Special menu items

Special cash bar featuring beer, wine, and liquor

Special pre-game functions and parties featuring your Muskies players

Closed circuit TV to follow all the action while you're in your VIP room

FREE subscription to team newsletter

10% OFF all souvenirs and merchandise at the arena.


(This excludes all items already discounted or on sale.)

Special and exclusive "Meet the Players" party.

Special and exclusive "Skate with the Players" party.

Special "Seaosn Ticket Holder Exchange Night" where unused tickets can be redeemed for tickets to that particular game.

GUARANTEED to receive the special promotional "GIVEAWAY" item at all home games where giveaways are offered.

First option on season-ending awards banquest tickets.

First option to purchase Playoff Tickets.

First option for Season Tickets for the next season.

Exclusive "Season Ticket Holders Only" merchandise line.

No waiting, no ticket lines, no hassles.

A $50.00 deposit per seat is required with all season ticket orders.

All season tickets must be paid in full by September 15, 2000.

Everyone in a structured group of 10 or more will receive $1.00 off each ticket.

Groups of 10 or more Seniors, Youth 18 and under, Military and College Students with ID get $2.50 off all tickets.

Additional special incentives and perks will be provided for groups and group leaders.

Seniors, Youth 18 and under Military, and College Students with an ID receive $2.00 of all tickets.

2000-2001 Season Schedule

Click here to view the 60 game Muskies schedule for the 2000-2001 season.
Don't miss your opportunity to watch the coolest game on earth and the hottest entertainment in town. Order your 2001-2002 Minot Muskies Junior A Hockey season tickets early to guarantee your seat to Minot's newest excitement.